New Album - Cloudy Days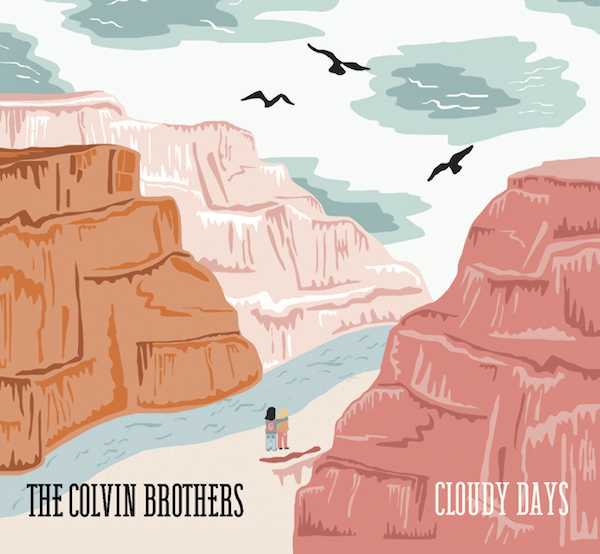 ...the Colvin Brothers have a wonderful control of their vocals, delivering harmonies with such dexterity you'd think that they were indeed brothers
Buy the Album
About the Colvin Brothers
Vinny Russell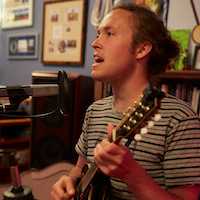 Vinny Russell is a mandolin player from North-East Victoria. Originally a guitarist, Vinny was introduced to bluegrass after leaving school, when Pete Denahy loaned a Nickel Creek record and a spare Mandolin to him after a jam at the Yackandandah Star Hotel. From here Vinny went down the slippery slope of bluegrass music, backtracking to the roots of the genre and finding inspiration in contemporary bluegrass outfits such as Mile Twelve, The Punch Brothers and I'm With Her. Playing a Brisbane-made Dunn A-Style mandolin, Vinny enjoys learning tunes and picking and singing some songs with other bluegrassers until the wee hours whenever possible.
Colin Weight
Colin started playing guitar at seven, and spent most of his teens and 20s playing professionally around London. After moving to Melbourne in 2000, he continued playing gigs with various bands, as well as solo acoustic gigs. Feeling that something wasn't quite right, around 2008 Colin packed away his amps and guitars and bought a banjo. From there, he found a whole new world, and quickly realised this is where his musical heart was. After a few years at the banjo, Colin became a founding member of Nine Mile Creek, and enjoyed playing festivals and getting to know bluegrass musicians and supporters from all around Australia.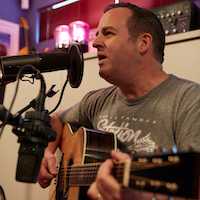 One of the musicians Colin met on his bluegrass journey was a young Vinny Russell. Colin had been rekindling his first love, the guitar, by way of bluegrass and old time country music. Seeing a kindred spirit in Vinny, and realising they were a great vocal and musical match, "The Colvin Brothers" was born.